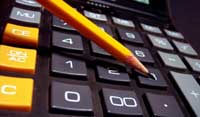 The Budget Formulation, Analysis, and Gender Responsive Budgeting Training took place last week, June 6th-12th at La Palisse Hotel, Gashora. The training was organized by "Collectif des Ligues et Associations de Défense des Droits des l'Homme au Rwanda" (CLADHO) and Pro-femmes/Twese Hamwe, in Partnership with Norwegian People's Aid (NPA).
There were roughly 30 people in attendance from several Civil Society organizations and media news outlets from around the country. Some representatives included those from NPA, CLADHO, Pro-femmes/Twese Hamwe, ADTS, Kigali Institute for Education (KIE), the National University of Rwanda (NUR), and City Radio to name but a few.
The training was conducted by three consultants, namely Johnson Mukunda of Rwanda, an economist who specialises in Budget and macroeconomics framework analysis for development. Julius Mukunda of Uganda, who has 10 years experience in implementing projects surrounding Gender budgeting and is currently the senior programme director of Forum for Women Democracy (FOWODE), which is a Ugandan NGO. And last but not least, Albert Mwenda of Kenya, who is trained in public and economic policy analysis with over 10 years experience. He also led the Institute of Economic Affairs in Kenya for a few years. Currently he is an independent researcher and consultant.
Participants learned about the Rwandan Budget and Legal Framework, what the budget process entails, what budget analysis entails, important components and goals of the Economic Development and Poverty Reduction Strategy (EDPRS) and those of Vision 2020, as well as Gender Aware Budget Plans (or Gender Responsive Budgeting).
On Wednesday, 8th June participants were invited to the National Parliament (Kigali) for the reading of the national budget 2011-2012. They were requested to take notes and observe what important issues were not discussed in the budget, what new initiatives were discussed that are critical to poverty eradication, and if there were any gender issues that had been overlooked.
The following two days of training was devoted to analysing and critiquing the national budget using the analysis framework provided by the consultants in order to compare the budget to the goals of EDPRS and Vision 2020. Participants, through group work, then conducted alternative proposals for the government which they believed to be more gender responsive and pro-poor. Further, participants felt confident in their alternative proposals because they felt these were more in line with the goals of EDPRS and Vision 2020.
Half of the participants finished their training on Friday, June 10, while the others remained in Gashora with the three consultants to do an extensive analysis of the budget and a concrete alternative proposal for MINECOFIN available today Wednesday, 15th June.
By PPIMA PROJECT NEWS